Handfasting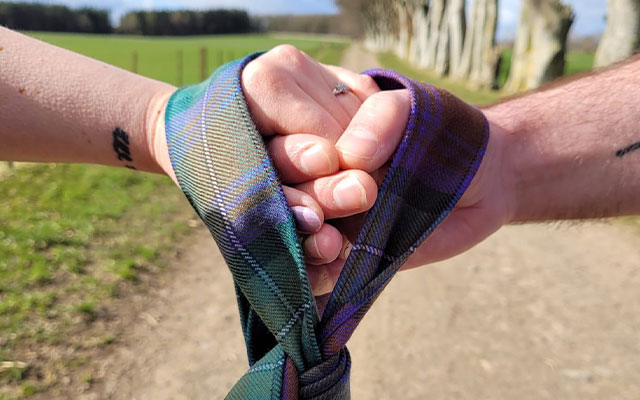 A popular ceremony especially since Outlander and Braveheart.
It is in fact an ancient Celtic tradition dating back as far as 7000bc.
Two people wanting to be married would have their hands bound with braided cord, ribbon or material such as tartan or perhaps strips of the bride's mothers wedding dress, and tied in a knot, witnessed by the Clan Chief or a passing priest.
It is a beautiful ritual that can be performed outside in pagan style or a shorter version inside. Either one is a gorgeous way of tying the knot.